How to Handle a Foreclosure from a Foreclosure Defense Lawyer in West Palm Beach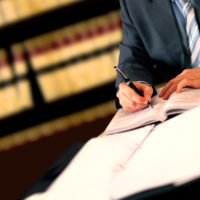 Approximately seven million people lost their homes when the Great Recession hit the United States. In 2015, over four million individuals owned a house that was worth less than what they owed to their mortgage lenders. While it's possible they could keep the homes and wait for the market to turn around, the reality is that many people cannot afford to do so. If you are a person who has become a victim of foreclosure, what is the best way to handle the situation? What are your options?
Call a Foreclosure Defense Lawyer in West Palm Beach
The very first step of foreclosure is to hire a foreclosure defense lawyer. The reason being is that they have the knowledge to help you get through this complicated process. They come equipped with expertise and professionalism in the field, giving them the ability to provide you with potentially life-changing advice and direction. While there may not be anything to keep lenders from foreclosing on your home, they can lay out a series of different pathways to choose from. This helps you to see everything with perspective. It also allows you to feel comfortable that you're making a wise decision for your future.
A foreclosure defense lawyer in West Palm Beach can also aid you in seeing all angles of the situation, whether it's past, present, or future. If you're facing foreclosure, you don't have to go through the process alone. At Bruce S. Rosenwater & Associates, we pride ourselves on truly being there for our clients. For a free consultation and a firm you can trust, call 561-320-8238 today. Our team will do more than just secure your future. We'll help you get back on your feet. Foreclosures are confusing, and they're stressful. Allow Bruce S. Rosenwater & Associates to be the ally you need to succeed. Life might be throwing you a few curveballs right now, but with our help, you can start working your way back up to the top.