Common Legal Needs for Home Buying and Real Estate Development in West Palm Beach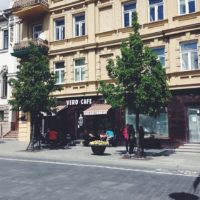 Whether you're purchasing a new home, a new office building, or you're starting from scratch, there's a good chance you're going to come in contact with legal needs for real estate development in West Palm Beach. Many elements go into buying and building a new property. There are contracts to look over, title background checks, and so much more. Here are a few of the most common legal needs you can expect to run into when dealing with real estate development.
To Purchase or Notto Purchase Title Insurance:Real Estate Development in West Palm Beach
A common question for new buyers is whether or not they need to buy title insurance. While some lawyers may say it's up to you, the reality is that you don't want to be owning a property only to realize that there's an issue with signatures, prior owners, or previous unpaid loans. Whatever the case may be, title insurance keeps your home out of harm's way, and it also ensures that you won't lose it to an unexpected surprise. A real estate lawyer will do their homework on the history of the original title. Though an issue is rare, it doesn't mean it can't happen.
Zoning Permits and Understandings
Florida is home to many historical landmarks and buildings. When buying a new location, you'll need to know what you can and can't do as far as building and remodeling. Fortunately, this process is made so much easier by hiring a real estate development lawyer. They can assist in digging up any do's and don'ts, ensuring that you stay out of trouble.
Closing Costs, Negotiations, and Paperwork
The closing during home buying is perhaps one of the most stressful situations to go through. The reason being is that many different elements need addressing, whether it's paperwork, negotiating the final costs, timing, and obtaining the final signatures. In this phase, it isn't uncommon for the seller to back out or for issues to arise. To avoid as much turmoil as possible, try hiring Bruce S. Rosenwater & Associates instead.
At Bruce S. Rosenwater & Associates, we've been helping Florida residents with real estate development in West Palm Beach for years. We have the experience that can help you secure the property of your dreams. The beginning of the process is stressful, and the end is also high-risk. For investments, development, land use, deeds, mortgages, and closing statements, call Bruce S. Rosenwater & Associates today at 561-320-8238.