Why Hire a Professional Lawyer for Real Estate Development in West Palm Beach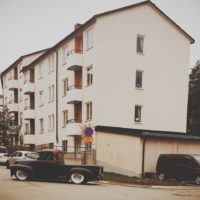 The assistance of a lawyer for real estate development in West Palm Beach isn't required, but it is recommended. Whether you're buying or building a home, the reality is that there is a lot that can go wrong. Have you heard other industry professionals talk about their many horror stories including faulty titles, saying no to title insurance, or settling zoning issues? It's a complicated world when it comes to real estate. Here's how a professional lawyer can assist.
Peace of Mind with a Lawyer for Real Estate Development in West Palm Beach
As mentioned, buying and building a home is complicated. Each city has its own rules, and each rule can drastically affect the process. A professional real estate lawyer will give unbiased advice and opinions on the property you're looking to build on or buy. Their knowledge of the real estate market and regulations makes them wonderful allies, as they may save you from a financially fatal investment.
Real estate transactions are also quite complicated. They'll help you understand what paperwork you're signing, the terms of the contract, and they'll be there advise you on your risks. If any legal issues are hiding beneath the surface, an experienced lawyer will be the one to bring them into the light.
Every once in a while, your transaction may require legal advice. Having an experienced real estate development lawyer by your side from the start ensures that they know what you're in need of. They'll handle your paperwork, your negotiations, title insurance papers, closing details, property disputes, zoning details, mortgages, and so much more.
At Bruce S. Rosenwater & Associates, we look forward to helping you with all of your real estate development in West Palm Beach. Every aspect of your purchase is important, whether it's land or a physical structure. Throughout the entire buying process, we'll be here to have your back. The world of real estate is unsteady, wavering, and potentially risky. Don't make a mistake that can easily be avoided. Call 561-320-8238 today.