Understanding the Options for Bankruptcy in West Palm Beach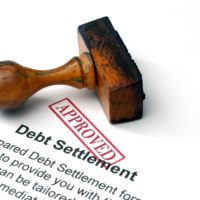 Bankruptcy in West Palm Beach is something that all people hope to avoid. It's confusing, heart breaking, and it can seem like the end of the world. In many ways, it can feel as though one is underwater, unable to catch their breath. The notices keep coming in, and the bills only seem to multiply. No matter how hard you try, it seems impossible to get out of debt. Luckily, an expert in bankruptcy matters can give individuals a breath of fresh air, as they help lay out the options. Bruce Rosenwater & Associates can help you understand your bankruptcy options if you're struggling with debt in West Palm Beach.
Chapter 7 and Chapter 13 Bankruptcy in West Palm Beach
The two main types of bankruptcy are Chapter 7 and Chapter 13. The names are quite vague, and one may have to do some serious digging to understand what the differences between the two. You may wonder, "what is my best option for bankruptcy in West Palm Beach?" Understanding your options is crucial if you want to get out of debt.
In a quick explanation, Chapter 7 is the simplest and the fastest. It's also what 71% of bankruptcies are filed under. However, that doesn't necessarily make it the best choice, simply because it's popular. Chapter 7's most significant benefit is that it erases almost all of the consumer debt and stops creditors from making contact. Additionally, many personal assets can be categorized as exempt, meaning that filing for bankruptcy can't take them away. The downside to Chapter 7 is that one must meet specific income requirements in order to file.
Chapter 13 has a structure that focuses on a payment plan, as opposed to taking your assets. Chapter 7 cannot do much to save homeowners from losing their homes, but Chapter 13 can. The idea is that the individual facing bankruptcy creates a plan, preferably with an expert that shows how they will either pay off their debts or reduce it. There's a lot of negotiating that goes into this option, and again, creditors cannot keep calling. The downside is that Chapter 13 requires debts to be paid off with disposable income. A disposable income means that homeowners will need to stay on an extremely strict budget, while their excess cash flow goes to making the necessary payments.
It's crucial for anyone facing bankruptcy to seek the help of a professional, as they'll be able to assess the situation and provide knowledgeable guidance. At Bruce S. Rosenwater & Associates, our team understands that bankruptcy is exceptionally complicated and overwhelming. We have over 20 years of experience that gives us unparalleled knowledge. Instead of guessing which option is best for you, an experienced attorney for bankruptcy in West Palm Beach can assist in explaining which is the better path to take. If you're looking into filing for bankruptcy, call 561-320-8196 today. Bruce S. Rosenwater & Associates deals with loss mitigation, loan modifications, debt relief, and more. Pick up the phone immediately, and see how our firm can help you save your future.