How Bankruptcy Lawyers in West Palm Beach can Help You with Chapter 7 and Chapter 13 Bankruptcy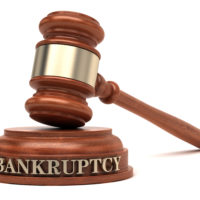 Unfortunately, many individuals experience the threat of bankruptcy in America. Our society, in general, pushes us to overextend our finances, and ourselves, which is never helpful in the long run. Eventually, creditors start sending letters to our homes, asking for the money that we owe. The reminders can be overwhelming, as they offer a frequent reminder of the money that we don't have! While bankruptcy lawyers in West Palm Beach strive to keep clients from filing, the truth is that sometimes, they need to file bankruptcy.
Explaining Chapter 7 and Chapter 13 Bankruptcy from Bankruptcy Lawyers in West Palm Beach
There are two different types of standard filing options for those who are filling for bankruptcy. They are Chapter 7 and Chapter 13. Chapter 7 is usually filed under extreme measures, and a trustee will have the authority to sell your non-exempt assets. Using a trustee is generally for those who do not have valuable items or any assets that are worth much. Additionally, it is used to remove unsecured debt such as credit cards, medical bills, and more.
Alternatively, Chapter 13 is more of a repayment plan. A higher amount of income or valuable assets is necessary to file for chapter 13 and usually means that the person in debt can pay back at least a portion of what they owe. There are more benefits to Chapter 13 than there are in Chapter 7. Chapter 13 allows debtors to catch up on their mortgage payments and even keep their properties, so long as the debt is repaid through a payment plan. The amount that must be paid back depends on a few different factors such as income, expenses, and types of debt.
Many bankruptcy lawyers in West Palm Beach, however, don't recommend bankruptcy and will avoid it at all costs. At Bruce S. Rosenwater, we specialize in helping homeowners keep their homes and properties. We strive to help homeowners turn a new chapter in their lives that is free of overwhelming bills, statements, and notices. If you're considering bankruptcy, call our firm today to see how we can help you receive a fresh start. Call us today at 561-688-0991!