File For Bankruptcy in West Palm Beach with Help from the Pros!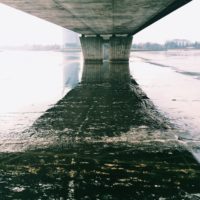 Bankruptcy can be scary. It's one of the biggest decisions anybody will ever make, especially if it's for the first time. Not knowing all of the answers can be half of the stress, so hiring a bankruptcy firm in West Palm Beach can be soothingly helpful. Our team at Bruce Rosenwater & Associates are highly qualified in getting you the knowledge and help you'll need to overcome this life changing chapter.
How do you decide when it's time to simply press the restart button? Deciding to take that step is certainly not the smallest choice you'll ever make, and wondering if you've made the right decision may be haunting. However, there are certainly life moments that are strong indications that bankruptcy may be the right choice for you. In fact, when astronomical debt is piling up, it's time to make a change. Here are a few benefits to filing for bankruptcy.
Call a Bankruptcy Attorney Today!
First and foremost, new beginnings may only be a grasp away. The unnerving anxiety that may be accumulating from debts owed can be exhausting, as well as depressing, but knowing that there is another outlet provides that fresh breath of air you've been waiting for. Whether it's clearing out all old debts, or simply making the old debts more manageable, there is another way.
Many individuals who file for bankruptcy are rightfully concerned about their credit. Luckily, bankruptcy does less harm than one would imagine. Not being able to pay your bills can significantly sink your credit score, with each and every missed bill taking another shot to an already sinking ship. While the history of the bankruptcy will certainly show, thankfully, your credit score won't continue to plunge. This can give you the chance to come up for air, potentially raising your credit score to the best it's ever been.
One of the biggest victories attached to bankruptcy is the exceedingly heavy weight that will finally be removed, allowing you to breathe. Reminders can be everywhere, consistently not letting you forget how much money you owe. From the hundreds of letters to the endless calls, it seems like a mess one can easily become overwhelmed by. By filing for bankruptcy, there's a greater chance at a stress-free life.
At Bruce Rosenwater & Associates, we understand how consuming debt letters and phone calls can become. Life is utterly drained of carefree moments, leaving you with unlimited levels of stress. Our team can help provide the relief you've been looking for. If you're suffering from overwhelming debt, allow our bankruptcy law firm in West Palm Beach to help you get back on your feet, and ready for a fresh start.