When is it Time to Talk to a Bankruptcy Lawyer?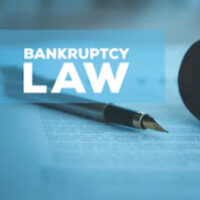 With expanded unemployment benefits and mortgage deferments set to run out in August, many Americans will be facing a backlog of payments that they likely can't afford. The job market hasn't improved much, and many states remain in various stages of lockdown. Meanwhile, restaurants and bars are still closed as COVID cases spike in states that have not imposed quarantine restrictions on their population.
All this appears set to happen and many Americans are finding themselves in a difficult situation. Can bankruptcy help prevent the loss of your home?
The answer is yes, but read carefully.
Talk to a Bankruptcy Lawyer Now 
Just because you're discussing your situation with a bankruptcy lawyer, it doesn't mean that you have to file for bankruptcy or commit to the process. Most bankruptcy attorneys offer free consultations during which you can discuss your current financial situation. We can make recommendations on how to protect your most valuable assets from either being seized in a lawsuit or liquidated in bankruptcy. The type of advice we offer is unique and quite different than the advice you'll get from a financial planner.
Do Not Touch Your Retirement Savings 
This is the most important piece of advice that bankruptcy attorneys have to offer. Many folks in a financial bind will cannibalize their retirement savings in order to get themselves back in the black. Do not, under any circumstances, do this. Below, we'll discuss why.
Your retirement savings are protected under bankruptcy law. This means that creditors will not (usually) be able to touch that money if you file for Chapter 7. However, the same stimulus package that is protecting Americans from foreclosure also affords them the dubious ability to raid their retirement accounts with lower penalties for doing so. Essentially, they are allowing Americans to borrow against their retirement accounts. If they repay the sum within three years, the will not have to pay penalties or taxes. However, the majority of financial prognostications show that Americans who have borrowed against their retirement savings will not be able to pay it back when the time comes.
IRAs and 401(k)s can be protected in bankruptcy even if you file under Chapter 7. In certain cases, the amount of money in your account can be capped (meaning that you'll lose some), but you won't have to pay the entire debt back using your retirement savings. If you use that money to pay debts you can discharge in Chapter 7, then the loss you take is effectively doubled.
Instead of raiding your IRA and 401(k) to pay your debts. You should be doing the opposite and placing more of your valuable assets into protected accounts. If a creditor files a lawsuit against you, they can levy bank accounts and other non-exempt assets. But they cannot levy retirement accounts. This makes retirement accounts useful for sheltering assets.
Talk to a West Palm Beach Bankruptcy Attorney Today 
If you're in a difficult financial place right now, you're not alone. Talk to a West Palm Beach bankruptcy attorney at Bruce S. Rosenwater & Associates so that when you finally do make a move to satisfy your debts, you do so knowing that you've protected your future.
Resource:
leaderherald.com/news/coronavirus/2020/05/think-bankruptcy-now-not-later/
https://www.rosenwater.com/retail-bankruptcies-reach-highest-number-in-over-a-decade/