The Top 5 Reasons You Need Family Law in West Palm Beach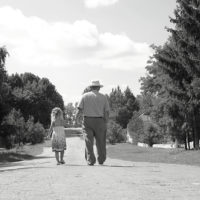 There are many different avenues when it comes to family law. However, sometimes it can be difficult to know if it's time to seek out a family law firm in order to get some answers. Law in general can be tough to navigate, as everything seems terrifyingly confusing. Between the courts, fine print, and information that must be gathered, everything can seem overwhelming. At Bruce Rosenwater & Associates, we specialize in family law with compassionate and sensitive lawyers who understand that when it comes to you and your loved ones, the outcome is incredibly important, and having a highly qualified team on your side can help lessen the uncertainty.
Call a Family Law Attorney Today!
Family law is pretty general. What exactly does family law embody? One of the most common needs for family law is for those who are looking at divorce options. According to the American Psychological Association, almost 50% of couples end up in separation. While this can be a fairly civil process, it can occasionally be extremely messy, and having an aggressive lawyer on your side can really make a difference when going through the nitty-gritty parts of a settlement.
When couples get divorced, children are sometimes involved as well. This can make the entire process much more complicated, as well as sensitive. Fighting for custody over children can be a grueling process with multiple options to consider, such as physical custody, legal custody, child support, and visitation rights.
In some cases, relationships of any kind end because of domestic abuse. Domestic abuse is a huge issue in the United States. According to the National Coalition Against Domestic Violence, or NCADV, 20 people per minute are physically abused. For those who are able to get help, having an extremely responsive and determined lawyer on your side can make a life changing difference.
Another reason a person may seek out family law is due to the termination of parental rights. This means that the original parent was severely insufficient to be a parent, and if necessary, adoption may be granted to a more stable guardian. Another example would be if something happens to a child's parents, guardianship laws help with reinstating a new caretaker.
If minors are caught participating in illegal acts, family law can be helpful in this area as well. Courts are generally focused on rehabilitating young people back into society, however, having a lawyer who understands juvenile charges can be a huge asset during the case.
Family is never something to be taken lightly. At Bruce Rosenwater & Associates, our team is extremely aware of how sensitive these topics can be, and we treat each and every client with the respect they deserve. If you're looking into family law in West Palm Beach, come talk to us, and allow us to see if we can help you deal with your family's needs.