A Divorce Attorney in West Palm Beach Can Help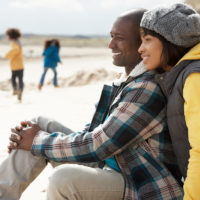 If you need a divorce attorney in West Palm Beach, give Rosenwater & Associates, P.A. a call at 561-688-0991. Our staff of professional attorneys specialize in family law in West Palm Beach. We can help you with any law matter concerning you and your loved ones. You can also stop by our office in person at 1601 Forum Place, Suite 610, West Palm Beach, FL 33401 for a consultation.
What does a divorce attorney do?
Family law includes civil procedures and legal cases involving family members' financial obligations, custodial rights, eligibility, and other matters that fall under the family law umbrella. Although domestic violence and child abuse fall into this category, they are criminal matters.
Here is a list of family law topics:
Eligibility requirements like age and gender are basically governed at the state level. Different states also have different laws that govern other legal partnerships outside of traditional marriage.
Divorce and Alimony: This is also known as "dissolution of marriage." Divorces come about after being ordered by the court; sometimes with legal representation, sometimes without. In some cases, one spouse will be required to provide financial support to the other spouse.
Child Custody and Child Support: When parents get divorced, the court has to decide what is in the best interest of the children. This can also include living arrangements and custody of the children and supporting the child financially.
Adoption and Foster Care: There are many legal aspects to consider when adopting or fostering a child.
Parental Liability and Emancipation: Parents are responsible for the actions of their kids (for the most part). Some kids on the other hand may "emancipate" themselves from their parents if they can prove they are mature enough and can support themselves.
Reproductive Rights: Laws concerning abortion, birth control, etc. are governed on the state level.
Domestic Violence and Child Abuse: While these violations are handled in criminal court, they do affect family as well.
When Do I Need a Divorce Attorney?
There are many factors to consider if you think you may need a divorce attorney. Give Rosenwater & Associates, P.A. a call today and set up a consult. We will proudly handle any family law issues you may have with the utmost care and respect. Or stop by our office located at 1601 Forum Place, Suite 610, West Palm Beach, FL 33401. We look forward to hearing from you.