4 Reasons to Hire a Divorce Attorney in West Palm Beach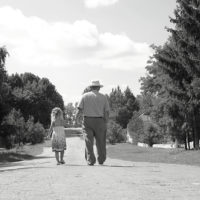 Are you debating on hiring a divorce attorney? Deciding whether or not to hire a divorce lawyer can be a tough decision so the pros at Bruce S. Rosenwater & Associates are here to share 4 reasons to hire a family law attorney in West Palm Beach!
#1 Divorcing with children involved
Many people rely on a divorce lawyer but when children are involved you want to make sure you work with a family attorney. Divorce is already a very touchy subject but when children are involved things get more complicated and patience can be run short quickly without the right help. You can depend on our professional family law attorneys to make sure that your rights are protected and that you get everything you are entitled to.
#2 Child custody
When children are involved things get very complicated but they don't have to be with our family law attorneys working by your side. We will make sure that you are getting exactly what you deserve and what is fair for both parties. With us around you can guarantee that your child custody transition is as smooth as possible.
#3 Adoption
Congratulations, you are adopting and you probably can't wait for them to become a part of your family but you should make sure you have the right family attorney on your side. There are many details and legal processes that can be easily overlooked which can cause delays in your adoption process and for that reason it's important to work with the right team, like our team!
#4 Guardianship
When it comes to choosing guardianship, or changing around a guardianship, there is a lengthy process that quickly follows and without the right team it can get quite frustrating. You don't want to get lost in a pile of paperwork when you can work with one of our family law attorneys to make your guardianship process a breeze.
Work with the right team
If you are looking for a family law attorney in West Palm Beach you should work with our honest, loyal, and dependable team of professionals. You deserve peace of mind and working with us will give you exactly that, don't stress out when you can call our team today!