A Bankruptcy Law Firm Assisting West Palm Beach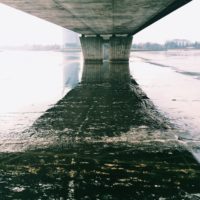 When you find yourself as a victim of bankruptcy, the situation can feel absolutely overwhelming. At Bruce S. Rosenwater & Associates, our attorneys are here to help. With many years of experience, we know how to handle these types of cases. When going through bankruptcy, you certainly should not go through it alone. With a professional bankruptcy law firm on your side, you'll be given peace of mind.
We Help With Bankruptcy
There are many ways we can assist. First and foremost, we can help you manage the issue cleanly and efficiently. Many individuals decide that they will take on this process solo, only to find out that there are many mistakes to be made or crucial information potentially overlooked. At Bruce S. Rosenwater & Associates, we can help you avoid any fatal choices that may only worsen your situation.
Many individuals don't know that there are a few types of bankruptcy. Without proper knowledge, victims may find themselves in over their heads, not knowing which path to take. With experts on your team, you can rest easy knowing that they have your case handled. As experienced attorneys, we can significantly lessen your stress and anxiety. People may think that it's not worth it to hire an attorney, but at Bruce S. Rosenwater & Associates, we know that we can help make the most objective and rational decisions.
When dealing with bankruptcy, you'll want to be sure that any assets you possess are safe and secure. Of course, some may be lost, but that doesn't mean you need to lose everything. Many individuals make mistakes when trying desperately to hold on, even if it goes against the bankruptcy rules. It's essential to avoid these rash decisions, as they may land you in terrible trouble.
Last but certainly not least, those going through bankruptcy alone are often times surprised by how much terminology and wording there is that's incredibly confusing. There are local rules in different states, different petitions, documents, and paperwork. At Bruce S. Rosenwater & Associates, we encourage any person going through bankruptcy to contact us immediately. This process is burdensome, so why stress over the details when you can hire professional attorneys to do it for you? If you're searching for bankruptcy law firms in West Palm Beach, please call us. Nobody should go through bankruptcy alone.