Divorce Help You Can Trust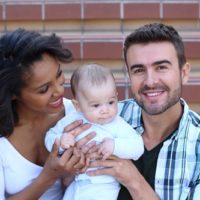 One of the toughest situations to be in is when you're in need of a divorce. Since family law covers many avenues, it can be difficult for families to know what an attorney specializing in this area covers. At Bruce S. Rosenwater & Associates, we have a team of the best divorce attorneys in South Florida, helping many individuals with all of their family law issues for years. When dealing with something so serious, you'll want quality you can trust, and efficiency that handles matters quickly.
Family law covers a wide variety of issues. Here are three of the most common:
DIVORCE
Over 50% of marriages in the United States end in divorce. As somber as this percentage may be, there are many, many reasons as to why marriages don't work out. Divorces may be mutual, or one sided, but they are almost always complicated. Because of this, it's important to know that you have an attorney working on your side to give you the best outcome possible. We understand that divorces can be messy, which is why your attorney can act as a speaker on your behalf.
CHILD SUPPORT
Raising children is not a cheap commitment, especially when you're doing so alone. At Bruce S. Rosenwater & Associates, we'll work side by side with parents to ensure that they're getting the coverage they need to properly raise their child. There are many things to consider such as schooling, medical bills, clothing, food, and more.
PARENTING PLANS
When parents split, it can be difficult on the children involved. This is why creating a parenting plan can be helpful for everyone. Certain issues to be covered will include access, custody, visitation, holidays, etc. Another topic may who makes the decisions on behalf of the child. Understandably, these may be difficult discussions due to the high emotional attachment to the child and their future. Having a professional there to assist can be extremely beneficial.
At Bruce S. Rosenwater & Associates, we are considerate and compassionate to the emotions of these sensitive topics. Nobody should have to go through family issues alone. With our years of experience, we can say that having an expert in family law on your side can drastically improve your outcome. With vast knowledge and experience, family law in West Palm Beach is our specialty. Don't add more stress to an already stressful situation. Instead, hire the professionals.