4 Reasons a Foreclosure Lawyer Can Help You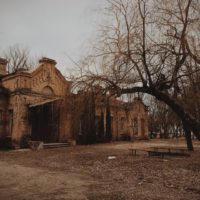 Foreclosures are one of the most stressful events any homeowner can go through, and at Bruce S. Rosenwater & Associates, we highly recommend not going through the process alone. We also recommend moving as quickly as possible, as foreclosures don't wait for anyone. Homes may foreclose in as little as 120 days. Though this may seem like plenty of time, your chances of proper defense dwindle each and every day. If you're wondering how a foreclosure lawyer in West Palm Beach can help you, here are four incredible examples:
LOANS
There are multiple options that can potentially save you from losing your precious home. One option is called a loan modification. This means that the original contract between the homeowner and lender is changed to allow you to successfully pay for your home. For example, one may choose to pay smaller payments for a longer period of time, or pay less upfront, and more as time progresses. Our foreclosure attorneys can make sure that you're documents are efficiently completed, and that the choices available are the best options for you.
KEEP AN EYE OUT
At Bruce S. Rosenwater & Associates, our foreclosure lawyers have your back. Many lenders don't do all that they say they will, especially when approached by a homeowner as an individual. However, with an expert in the foreclosure field, we can assist you in making sure that everything is legal, moving along smoothly, and that you are being treated fairly.
KNOWLEDGE
Many individuals who go through home foreclosures generally don't know the first thing about the process. In fact, it's a topic many people do their best to stay away from. At Bruce S. Rosenwater & Associates, this is our job, and we handle these situations every day. With our extensive knowledge, learning, and experience, we'll be able to give you all of your options. Lenders may not be the best at being upfront and honest, but with a trusted lawyer on your side, you can be sure that you're being given accurate and complete information.
REPRESENTATION
Many lenders don't take individuals seriously, as they figure that they know little about the process. This then gives homeowners a minimal chance at conquering foreclosure, because they were not given the best tools in the first place. We'll work side by side with our clients, even speaking on their behalf. Don't be taken advantage of. This is not a light issue, and at Bruce S. Rosenwater & Associates, we'll always put you at the top of our priorities.
At Bruce S. Rosenwater & Associates, we're here to help you in this frustrating and overwhelming time. You don't have to go through this process alone. If you're looking for a foreclosure lawyer in West Palm Beach, please call us today. Foreclosures can't afford to wait.