Experienced Foreclosure Lawyers in West Palm Beach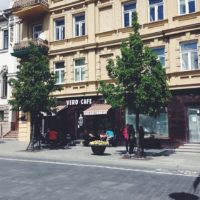 How to Reopen a Bankruptcy Case from Foreclosure Lawyers in West Palm Beach
Foreclosure and bankruptcy sometimes go hand in hand, but fortunately, foreclosure lawyers in West Palm Beach can handle it all. At Bruce S. Rosenwater & Associates, we have people ask all of the time when they can re-open a bankruptcy case. Sometimes, people open up cases and fail to do their homework. Some answer questions incorrectly, or forget to invoke necessary procedures. Fortunately, re-opening the case is possible, and here's what you need to know.
Bankruptcy Tips from Foreclosure Lawyers in West Palm Beach
There are two steps when attempting to reopen a case. The first is known as ex parte motion to reopen the case. It's a request to legal council asking for the case to be reopened. However, the catch is that the judge is asked to re-open the case without giving any warning to the credit burrows. The second step is called the request for desired action. This simply means that you want to ask for the removal of a judicial lien.
Naturally, it's better to get the case right the first time, but if you tried to do it on your own the first time, you do have a second try. At Bruce S. Rosenwater & Associates, we help in numerous areas including loss mitigation, strategic default, short sales, mortgage modifications, debt relief, and so much more! Call our team today at (561) 320-8196 and see how we can help you when you feel like the weight of debt is too much. Foreclosure lawyers in West Palm Beach can help you relax, while they come up with trustworthy game plans to get you back on track. Foreclosure can be unavoidable. Just give us a call!