Experts in Family Law in West Palm Beach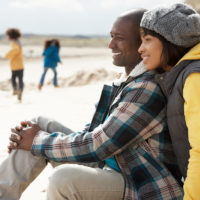 What Qualifies as Family Law in West Palm Beach
Family law in West Palm Beach is commonly used, but many people don't know how broad the category can be. Family law covers a plethora of services, all of which, naturally surround the topic of children, loved ones, and spouses. While family law can be incredibly helpful, it can also be stressful. Your family and home is your safe space. When something goes wrong, it can feel as though your foundation is unsteady. That's why when you're choosing a family law firm, you'll want to choose a compassionate, patient, and knowledgeable professional. In this article, we'll discuss three of the most common uses for family law experts.
Family Law in West Palm Beach for Divorce and Separation
We all hope to find our happily ever after, but over time, we also change. This can lead to disputes, arguments, and even hostile situations. Often, these disagreements are not healthy, and they can eventually push two people apart completely. Divorce is quite common in the United States. Statistics show that almost 40% of couples end up getting a separation. While those numbers are painfully high, it's completely understandable.
Family Law Assists with Custody
If you and your spouse are splitting up, it's even more complicated if you have children. Family law helps dramatically in these particular situations, as it allows to set boundaries and healthy understandings between both parents. In advance, a family law professional can help you set up visitation, holidays, school events, and so much more. Experts can even assist with agreeing on the rules of how each of you should raise the child.
Family Law and Assets
Should a young individual lose their parents, a family law office can help with homes or possessions left to the child. While they may not be accessible at the moment, a lawyer can help keep those assets safe until the child becomes of age. They can also assist with a child's new guardian, should the birth parents be in an accident.
If you're facing an issue that needs family law in West Palm Beach, the law team at Bruce S. Rosenwater sympathizes. It's not an easy thing to separate from a spouse, discuss what your child should do in the worst-case scenario, or to create a schedule where you have to share your little one. However, at Bruce S. Rosenwater, we believe that every client deserves the best representation on such sensitive matters. Allow our team to give you the peace of mind you need during a trying time. Call our office at (561) 320-8196 today.