An Experienced Guardianship Attorney in West Palm Beach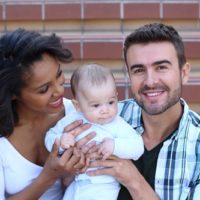 Tips on Choosing Guardians from a Guardian Attorney in West Palm Beach
Nobody wants to think about missing out on the life of their child, but sometimes, life is unpredictable. Choosing the guardian for your child is one of the most important things you can do, as you don't want your child to be raised by just anyone. At Bruce S. Rosenwater & Associates, a guardianship attorney from West Palm Beach can give you a few tips to make the most out of choosing a prime candidate.
1. Understand Your Parenting Values from a Guardianship Attorney in West Palm Beach
First, you'll want to make a list of morals and values that are important to you. Since they are dear to your heart, chances are you'll also want your little ones to be raised with the same core beliefs. This includes religion, kindness, and overall sensibility.
2. Make a List
Once you have an idea of whom in your life can execute on those values, start making a list. It could be close family friends, to siblings, to parents, to other extended members of your family. It's recommended that you choose single people, as opposed to couples. This ensures that should anyone get divorced, your little ones will still be taken care of the person you entrusted them with the most.
3. Ask Questions
Once you have your list, you can start narrowing down the selections by asking yourself some simple questions. Is the place where they live safe and secure? Will you feel comfortable having your children grow up in that household? Are they financially stable? Are they physically in good condition? Will they get along with the other children in the family? Do they love your little ones?
At Bruce S. Rosenwater & Associates, we understand how challenging this process can be. We also know that it's a sensitive subject and that you may need quite a bit of time to consider the possibilities. A guardianship attorney in West Palm Beach can help you finalize the process whenever you're ready. Call us today at (561) 320-8196 compassionate and experienced assistance.