Where Can I Find an Experienced Guardianship Attorney in West Palm Beach?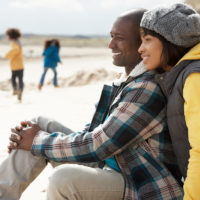 Is your parent or loved one at the point where he or she can no longer make crucial life decisions for themselves? If so, you may need an experienced guardianship attorney in West Palm Beach. One of the many services offered by the knowledgeable attorneys at Bruce S. Rosenwater & Associates is guardianship law. He and his team of highly-skilled associates can help you navigate the procedures that are often associated with this type of law. A guardian is someone appointed by the courts to make decisions, usually financial or medical, in the best interests of another person. In Florida, this type of appointment is both voluntary and involuntary. But If the court find that the person is sound, then your petition for guardianship ends.
What Is Expected of a Guardianship?
Guardians are required to complete eight hours of court approved training and must receive a minimum of 40 hours of instruction and training. This may not be paid with any assets that belong to your loved one. Florida law provides for three types of guardians:
Non-professionals, which are usually called family guardians, who may act on behalf of his or her family member or friend, and who can serve up to two people
Professional guardians, who serve three or more persons and are usually compensated for their services; and
Public guardians, who must meet the same requirements as professional guardians; and can only serve persons with limited financial means who have no other available person to serve as guardian
What Happens When A Dispute Erupts? There are times when a dispute may arise during your petition for guardianship. One relative or another may come out of the woodwork to claim his right to be your parent or loved one's guardian. It can be unfortunate and upsetting, but we can help you navigate your dispute and settle it amicably. Most importantly, it will be settled in the best interests of your loved one. During our firm's representation of families across West Palm Beach and South Florida, my team has demonstrated a keen ability to assist clients who find themselves embroiled in a guardianship law dispute. We fight to protect you and your loved one from those who may try to take advantage of you in these trying times. We will proudly handle any family law issues you have with the utmost care and respect. If you would like to start the guardianship process or need help with a guardianship dispute in West Palm Beach, call us today at (561) 688-099.