How Can I Find an Experienced Bankruptcy Attorney in West Palm Beach?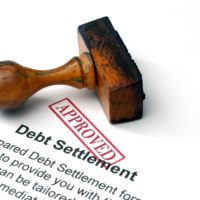 Today, Americans are piling up more credit card debt than ever. You might think that it only happens to those who are down on their luck, but it actually happens to people from all walks of life. Not everyone knows how to manage their money – bills pile up and at some point, it just becomes impossible to make ends meet. You're not alone. At Bruce S. Rosenwater & Associates, we know how difficult it can be to manage your bills, credit card debt, medical expenses and the daily cost of living. It is a fact that most Americans today spend more than they make. If you're fed up with calls from creditors, or if you're struggling to pay your bills on time each month, you might want to consider filing for bankruptcy. Reach out to Bruce S. Rosenwater & Associates; we're considered one of the best bankruptcy law firms in West Palm Beach.
How Exactly Do I file For Bankruptcy?
Whether you're filing for Chapter 7, 11 or 13, the process can be complicated. That's why it's in your best interest to find legal guidance for this matter. You want a bankruptcy lawyer in West Palm Beach that has the years of experience and knowledge in understanding all of the ins and outs involved with processing your case through the court system. The team of attorneys at Bruce S. Rosenwater & Associates are here to help you understand and explore your best options.
Which Is the Best Bankruptcy Option for Me? Chapter 7, 11 or Chapter 13?
All options are available to individuals, but usually Chapter 13 makes the most sense. Let's break it down and see why:
Chapter 7 – If you file this type of bankruptcy you are required to liquidate all of your assets to quickly pay off your debts. No payment plan is needed as all of the liquidated assets will be enough to cover your debt. If you owe far more than you could ever fathom paying back, then you may be a candidate for Chapter 7 bankruptcy in West Palm Beach

Chapter 11 – This is mainly for businesses, but can also be applied to an individual. Essentially, a repayment plan is created to help reduce your debt. The case must be agreed to by your creditors and confirmed in court. Chapter 11 usually makes sense for individuals or businesses with a very large amount of debt to pay back

Chapter 13 – This type of bankruptcy is most commonly filed by individuals who have under $400,000 or less worth of unsecured debt. In this scenario, you keep your property in exchange for paying creditors your disposable income over a three to five-year repayment plan. Your creditors are required to stop all collection notices and you may even get your debt reduced or even wiped out completely
As you can see, filing for bankruptcy is a complex matter best left to a professional. At Bruce S. Rosenwater & Associates, we can help you regain your life and be free from debt once again. Don't you owe it to yourself and your family to make this financial change? You deserve the strongest legal assistance, guidance, and representation you can find in a bankruptcy lawyer in West Palm Beach. We can help; it's what we do for our clients every day. To get started, please call us at 561-688-0991.