Top-Notch Bankruptcy Law Firms in West Palm Beach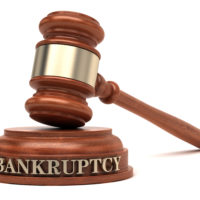 What to Look for in Bankruptcy Law Firms in West Palm Beach
Filing for bankruptcy can help you manage the debt you have piling up. However, filing for bankruptcy isn't for everyone, and it also isn't something to take lightly. If you're considering doing so, it's best to have bankruptcy law firms in West Palm Beach assist you. The filing process can be tricky, and when you're dealing with your future, you don't want to make any mistakes. There are a few elements to look for in bankruptcy firms. Here are three things to consider when you call the firm of your choice.
Expert Guidance from Bankruptcy Law Firms in West Palm Beach
One thing you should get from the firm of your choice is unparalleled guidance and explanation. Some firms have a bad habit of keeping their clients in the dark. This means that they don't keep their clients updated on the process, and they aren't very approachable for challenging or straightforward questions. Find a law firm that brings you peace of mind throughout your filing phase. Find a firm that welcomes your questions!
Expect Advise
By hiring a professional, you can have advice on what to do and what not to do. Often this makes individuals filing for bankruptcy more at ease, as the pressure isn't entirely on their shoulders. Instead of hoping for the best by making an educated guess, clients can sit with the law firm of their choice and listen to an experts opinion. Each case is unique, and that means that every ounce of advice should be incredibly personal. Whether Chapter 7, Chapter 13, or no filing is best, you'll have a seasoned lawyer to guide you.
Availability
Most importantly, your law firm should always have your back, and that means being there when you need them. At Bruce S. Rosenwater & Associates, we've helped hundreds of South Florida residents get their lives back in order. Facing debt is scary but with Bruce S. Rosenwater & Associates on your side, you can rest at ease during an otherwise stressful time. Call one of the top bankruptcy law firms in West Palm Beach today at (561) 320-8196!