Foreclosure Defense Lawyer West Palm Beach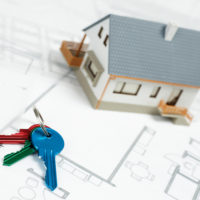 Top Signs You're In Need Of A Foreclosure Defense Lawyer In West Palm Beach
Needing a foreclosure defense lawyer in West Palm Beach isn't anything to be ashamed of. In fact, many American's need a foreclosure defense attorney. Unfortunately, the mistake many people make is that they wait until the last second to hire a seasoned professional. The instinct is that they can fix it themselves, or that the situation isn't as bad as it really is. With a defense attorney in the beginning, you can save yourself time and heartache.
1. Falling Short On Mortgage Payments is a Sign You Need a Foreclosure Defense Attorney in West Palm Beach
Once you start falling behind on mortgage payments, you may feel that there's a looming, black cloud over your head. How do you make up the remaining debt? What if you're already working two jobs. Are they going to take your home away? These are all things that may flash across your mind as you fear for the worst. At Bruce S. Rosenwater & Associates, P.A., we can help you prepare before the storm gets too scary.
2. Foreclosure Letter
After you start missing your payments, there's a good chance that you'll receive a letter in the mail. This is otherwise known as a foreclosure letter. Foreclosure letters essentially let you know that the bank or your lender is not playing games. If you haven't called Bruce S. Rosenwater & Associates P.A., at this time, the foreclosure letter is a good sign to do so.
3. Feeling Underwater
The ultimate, worst feeling is experiencing the drowning effect. Even if you're working more extended hours and being more frugal, you may still get the sensation that you can't stay afloat. If this is the case, it's worth to call a defense attorney. They can give you helpful advice, and they can assist with a proactive plan to keep you out of the deep end.
If you're ready to get back on your feet, call Bruce S. Rosenwater & Associates P.A. today at (561) 320-8219. We have over 20 years of experience, making us a trustworthy ally during a very challenging time. There's no time to wait!