Can a Foreclosure Defense Lawyer in West Palm Beach Help Me Keep My Home?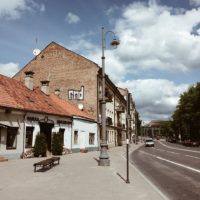 Foreclosure is an unfortunate reality for many Florida homeowners. There are many reasons your mortgage payments may be out of your budget, some that even may be out of your control. Continual delinquent payments can result in every homeowner's worst nightmare: foreclosure. Instead of handing over the keys at the first notice of foreclosure, consider the help of a foreclosure defense lawyer in West Palm Beach. Our experienced lawyers at Bruce S. Rosenwater & Associates, P.A. have helped many homeowners stay in their homes, and we're dedicated to helping you too.
As with many financial struggles, quick action can make all the difference in a successful outcome. We encourage potential clients to give us a call at the first letter or even the first notion of foreclosure. Legal foreclosure defense problems aren't completed overnight, so it's important to offer yourself the largest possible time frame for finding solutions. If you sit back and do nothing, you may lose your home within only 120 days of receiving a foreclosure notice.
Our foreclosure lawyers in West Palm Beach think that your home is your greatest financial asset. As such an important investment and family structure, it's important to fight as hard as possible to keep your home. Our lawyers can help you fight against foreclosure with effective and dedicated care. We'll actively pursue your defense, never letting your case take a rest until a resolution has been reached. There are many options in addition to foreclosure defense, including:
Short Sale
Deed in Lieu
Strategic Default
Mortgage Modification
Short Payoff
Debt Relief
When it comes to foreclosure defense, our lawyers at Bruce S. Rosenwater & Associates, P.A. understand the complex processes involved in helping you keep your home. We can assist with document preparation, legal advice and trial representation as necessary. We'll fight for your home and your best interests, call us today at 561-688-0991 to learn more.