Speak With Our Attorneys Before Declaring Bankruptcy in West Palm Beach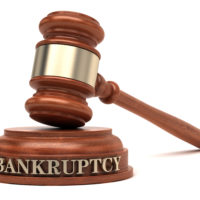 Nobody wants to file for bankruptcy, but for many people with high amounts of debt, it could be your best option. If your credit card debts are becoming more than you can handle, declaring bankruptcy in West Palm Beach may be able to help. There are differing ways to approach debt relief, but bankruptcy offers the most effective solution for many who are ready to experience freedom from overwhelming debt. The legal processes, discussions and paperwork that comprise a bankruptcy declaration can seem intimidating, but with the help from our bankruptcy lawyers in West Palm Beach at the offices of Bruce S. Rosenwater & Associates, P.A. you can make bankruptcy work to your advantage.
if you're looking to file for Chapter 7 bankruptcy, you will need to pass a means test to prove that bankruptcy is truly your only option for debt relief. The paperwork and preparation behind the means test and filing process can seem overwhelming, but with the help of our bankruptcy lawyers in West Palm Beach, it doesn't have to be an overwhelming process.
Another bankruptcy option is Chapter 13 bankruptcy. In Chapter 13 bankruptcy, debts are essentially restructured into more manageable payments which can be addressed slowly, over time, instead of all at once. The new payment amounts are designed to reflect your payment abilities, so the payments aren't too much for you to handle. The processes behind Chapter 13 bankruptcy can be confusing, but our attorneys at the offices of Bruce S. Rosenwater & Associates, P.A. are well-versed in bankruptcy law. We understand the unique approaches to take towards your bankruptcy declaration, and can help you through the bankruptcy process, whether it's Chapter 13 bankruptcy or Chapter 7 bankruptcy.
Bankruptcy isn't a simple process, but with the help from a good attorney it can be beneficial to you. It may be able to provide you with a fresh financial start, one in which you'll be able to eliminate your debts and begin rebuilding your credit right away. If you're struggling with debt and don't have anywhere else to turn, it may be time to consider filing for bankruptcy. Let our attorneys at Bruce S. Rosenwater & Associates, P.A. help you throughout the bankruptcy process.  Contact us today at 561-688-0991.