Need Professional Assistance with Family Law in West Palm Beach?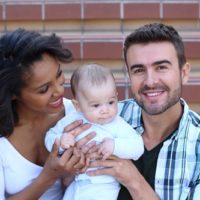 Family law situations can be exceedingly complex, and they can be highly emotional. At Bruce S. Rosenwater & Associates, P.A., our team is here to help you through this difficult situation. Whether you're seeking divorce, custody or other highly emotional matters, we're here to help you succeed.
While there's nothing simple about family law matters, there's no reason your attorney should make the situations more complex. At Bruce S. Rosenwater & Associates, P.A., we know that simplicity and understanding are key. When you're in need of a divorce lawyer or guardianship attorney in West Palm Beach, you're looking for truly supportive legal assistance. We're here to help.
The first step in any situation regarding family law in West Palm Beach is to get an understanding of the matter at hand. At Bruce S. Rosenwater & Associates, P.A., we're great listeners. We'll take all aspects of your situation into account, and only then will we take the right actions. We have a deep understanding of how different laws, rules and regulations can influence the outcome of your family law case. And we'll work our hardest to advocate for your best interests.
At Bruce S. Rosenwater & Associates, P.A., we work with a wide variety of family law situations. Our guardianship attorney in West Palm Beach can help address many needs including:
Divorce
Paternity
Premarital Agreements
Visitation Issues
Alimony
Relocation
Postnuptial Agreements
Parenting Plans
Child Support
Child Custody
These family law situations can be tough to face, but there's no reason you should face them alone. With the help of our compassionate and knowledgeable attorneys, you can work to make the most of your situation. For the best help defending your best interests, please call our office at 561-688-0991 to see how we can help. We look forward to hearing from you soon.