Three Tips for Those Facing Bankruptcy in West Palm Beach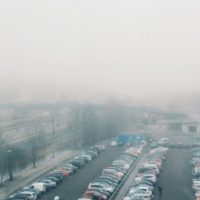 Bankruptcy is a real threat in the United States, with over 800,000 persons and businesses filing in the year 2016. Thankfully, the number decreases every year, but the threat to those who can see it looming overhead are very aware that its presence is still very much felt. At Bruce S. Rosenwater & Associates, we understand the heaviness surrounding the topic, and we also understand how those who are facing this matter are wondering how they've gotten there in the first place. If you are looking to file for bankruptcy in West Palm Beach, our lawyers are here for you to present the best possible options, after assessing your current situation. However, here are 5 ways to avoid it.
SETTLE DEBTS
Settling your debts can be talked through with creditors to see if there's an outcome that is beneficial to everybody. If the lenders feel that they have a good chance of getting their money back, they will usually try to work out a payment plan that is less. There are two options that may be applicable in this category:
Snowball: Reducing the initial payments and adding onto those payments as time passes
Avalanche: Paying more on initial payments and future payments decrease in cost.
SELLING PROPERTIES
If your facing bankruptcy, it may be time to sell a few belongings, perhaps even big belongings, like your home. Although this is obviously not the first choice, it can make a drastic difference in your current financial state. Besides properties, it may be time to sell valuables, art, or even furniture that may have a significant dollar sign attached to it. If selling your home seems like a big step, think about how foreclosure may have your name on it next. Avoiding these landmines may give you the breath of fresh air you need.
MORTGAGE RESTRUCTURING
Another option is restructuring your mortgage. In order to pay off some of the debt owed, it may be worth revising your payment plans to see if there's any money you can save each month. There are multiple ways to do this. One of the approaches is that the payments are less each month and the payment plan is drawn out longer. This may work for those who need to save a bit of money each month instead of spending it all on mortgage costs.
A few alternatives would be to borrow money from friends or family, or start a strict budget that involves cutting down in areas of life you may not have been before. We know that sometimes conditions are simply too difficult to avoid bankruptcy, and that's why Bruce S. Rosenwater & Associates is here to help. If you're falling victim to bankruptcy in West Palm Beach, call us today. There's not a second to waste when it comes to securing you and your family's future.