Trust the Best for Family Law in West Palm Beach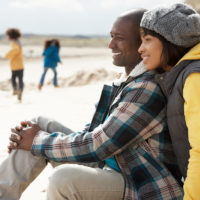 At Bruce S. Rosenwater & Associates, we know how complicated family law can be. From divorce settlements, to child custody and child support, the weight of these decisions goes unnoticed by no one. Thankfully, there are professional, compassionate, and experienced lawyers who can help fight for your personal rights and getting you to an outcome that you can be happy with.
At Bruce S. Rosenwater & Associates, we help in areas such as parenting plans, paternity, alimony, visitation issues, relocation, and pre-marital and postnuptial agreements. With all of these different fields, it's important to have a family lawyer on your side that you can trust. Here is why:
EXPERIENCE
When it comes to anything regarding law, hiring a professional to assist is one of the best choices anyone can make. Going about these types of personal trials alone can be overwhelming, and mistakes can easily be made. Having a family lawyer can assist with an area that perhaps the individual doesn't know very much about. By hiring an expert with over 20 years of experience, you can have the peace of mind you'll need in order to proceed effectively.
OBJECTIVITY
Many family law issues are highly emotional and bring out people's defenses. Hiring an objective professional can be extremely beneficial because of the way they can see the case for what it is, as opposed to the way emotions sometimes allow us to view. With objectivity, our family lawyers can help make well thought out decisions. Many individuals want these matters to be handled quickly, and may end up taking a settlement that is not in their best interest instead of waiting or negotiating for something better.
PAPERWORK
It's no secret that any type of law can require a pile of paperwork. This can be overwhelming for those who aren't sure of what to look for, or how to respond. Having a family lawyer to help with that paperwork can help ease clients by working on this tedious task for them.
At Bruce S. Rosenwater & Associates, we understand how complicated family matters can be, especially when the law is involved. We cannot change the reasons that you are coming to us, but we can work together to help make the outcome a better experience. If you're in need of family law in West Palm Beach, our understanding and compassionate team can campaign on your behalf vigorously. Call us today to see how we can get your family issues resolved efficiently and quickly.