Family Law in West Palm Beach You Can Rely On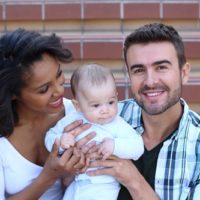 There are many different matters that are often settled through legal avenues. But, few are as sensitive or trying as family law situations. It seems that some lawyers attempt to remove all emotion from family law proceedings, but at Bruce S. Rosenwater & Associates, P.A. our attorneys understand how important sensitivity is when it comes to family law in West Palm Beach. While nobody particularly plans on needing a family lawyer, we're dedicated to helping families reconstruct and find favorable conclusions in family
law situations. Whether you're facing divorce, child custody or pre and post nuptial agreements, our attorneys are here to help with the most sensitive and dedicated care.
Do You Need Family Law Help?
The most important quality to seek in a family law attorney is understanding. At Bruce S. Rosenwater & Associates, P.A., we value client care and understanding above all else. We know that family law situations can be stressful, which is why we bring the utmost understanding and sensitivity to each and every situation we encounter. Our attorneys can assist with many aspects of family law, including:
Divorce
Child support
Paternity
Alimony
Child custody
Visitation issues
Relocation
Premarital agreements
Postnuptial arrangements
& Much more
Though family law situations may seem like something that can be resolved simply, you may find that as emotions run high, your situation grows increasingly complex. This is why it's so important to consult with an attorney that understands the importance of quality care for family law in West Palm Beach. After all, the results of family law proceedings can affect more than just you, they can affect your loved ones as well. When you're entering into any family law situation, it's important to put highly skilled legal assistance onto your side.
At Bruce S. Rosenwater & Associates, P.A., our family law attorneys are ready to help. If you retain our services, we can provide guidance, assistance and representation for your family law matters. Our goal is to pursue your goals, fighting for quick resolutions with as little conflict as possible. Our attorneys can aggressively defend your rights as our client. In addition, we can help fight for your positive outcomes in court and other legally binding processes do defend your rights and your family's best interests. Family law in West Palm Beach doesn't need to be a mystery. Consult with our team at Bruce S. Rosenwater & Associates, P.A. to learn how we can help with family law, bankruptcy, civil litigation and even provide assistance requiring the care of our family law and real estate attorneys in West Palm Beach.