When is Bankruptcy the Right Choice?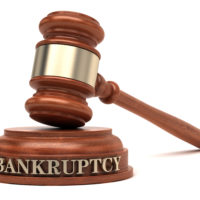 Whether you've sought financial freedom through bankruptcy in the
past, or if you're considering bankruptcy now, it's a lot to think about. There are still many people who do not understand all of the benefits that can be brought about through bankruptcy in West Palm Beach. At Bruce S. Rosenwater & Associates, P.A., we know that bankruptcy can bring financial solutions for many people from around the area. But, the only way you'll know if bankruptcy is your best bet is to consult with our team at Bruce S. Rosenwater & Associates, P.A. At our bankruptcy law firm in West Palm Beach, we're committed to helping individuals from all walks of life pursue their financial freedom.
Wondering if bankruptcy is your best bet? We're here to help.
While each and every case is different, there are some factors that often point in the direction of bankruptcy. For example, if you're drowning in credit card debt, bankruptcy in West Palm Beach can be your lifeline out from these struggles. If your credit card debts are only growing, if you're making minimum payments and if you just can't make ends meet each month because of your credit card debts, it may be time to consider bankruptcy. This is because both Chapter 7 and Chapter 13 personal bankruptcy address overwhelming credit card debt. In Chapter 7 bankruptcy, credit card debt is eligible for complete liquidation. In Chapter 13 bankruptcy, your credit card debt can be greatly reduced and reassessed into more manageable balances and payments.
Another factor that may increase the benefits of bankruptcy is your mortgage. If your home is in foreclosure due to inability to meet mortgage payments, bankruptcy in West Palm Beach may be able to help remedy the situation. This is because during bankruptcy, the entire foreclosure process can be slowed or completely halted. Additionally, thanks to the Florida Homestead Exemption, homes are often off limits when it comes to bankruptcy asset exposure.
Call our Attorneys Today!
To learn all of the different circumstances that can be addressed by bankruptcy, we invite you to give our bankruptcy law firm in West Palm Beach a call at 561-688-0991. Our knowledgeable attorneys can help you understand the unique benefits bankruptcy may provide for your situation. While bankruptcy is not always the best solution for each individual, it has the potential to help many people find their financial freedom. Don't let debts, foreclosure and other financial frustrations overtake your days. Call us to learn how we may be able to help.