How a Foreclosure Defense Lawyer in West Palm Beach can Help You with a Fresh Start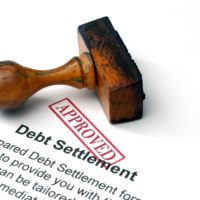 Foreclosure, by far, is one of the most difficult positions to be in as a homeowner. Foreclosure rates hit a record high in 2010, but years later, remain a concern. Is there a way for homeowners to lose their home to foreclosure and still come out with a fresh start? As an experienced foreclosure defense lawyer in West Palm Beach, our team seems to think so.
Worried about losing your home? Contact a foreclosure defense lawyer in West Palm Beach at (561) 246 – 6945!
At Bruce S. Rosenwater & Associates, our first goal is to avoid foreclosure at all costs. We will even strive to save the home if possible. However, it is important to realize if you cannot prevent a foreclosure, it is not the worst outcome. In fact, sometimes foreclosure can give a person a fresh start, without the worries of piling bills and inaccessible payments.
It is difficult to struggle with finances and to meet costly mortgage payments. However, we recommend not waiting to hire a foreclosure defense attorney. Many people attempt to handle the situation on their own, only thinking to hire a professional after the situation has deteriorated to the point where it is unmanageable. If homeowners decide to do nothing, they may lose their home within one hundred and twenty days. Our team can assist with loss mitigation, loan modification, strategic default, deed in lieu, and short sales. Other services include short payoffs, debt relief, note negotiations, and mortgage modifications.
As you can see, a foreclosure defense lawyer in West Palm Beach offers multiple options for those who are facing foreclosure. Instead of ignoring the issue or waiting until it's too late, allow the experts with over twenty years of experience at Bruce S. Rosenwater & Associates to help you gain a fresh start. Call today at (561) 320-8182 for a free consultation!