What to Do After Purchasing a Home: Real Estate Attorneys West Palm Beach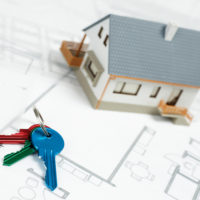 After using top real estate attorneys in West Palm Beach to purchase the home of your dreams, it's finally time to move in. Getting through the closing process is exciting! The real estate agents are happy to be closing a deal, while the seller is excited to be putting money in the bank. Bruce S Rosenwater & Associates has the experience to help you throughout the home buying process, more specifically the closing. This is when certain legal issues could arise, and having an attorney on your side can be very beneficial. When moving into a new property, there are some steps every new homeowner should consider taking.
Steps to Moving Into a New Property: Real Estate Attorneys West Palm Beach
One of the first actions a homeowner should take before officially moving in is to have the household professionally cleaned. Other essential items on the to-do list include changing over your mailing address, transferring utilities, and setting up any other additional services such as Wi-Fi, cable, or garden maintenances. An added benefit of being a homeowner in Florida is that they can apply for homestead exemption. The homestead exception could significantly lower property taxes, which is something all homeowners want.
Storing paperwork from the sale in a safe place is also critical, in case any questions arise at a future time. Last, but certainly not least, homeowners should celebrate their new house! It's not every day that such an investment is made, and there will be many beautiful memories to come in the new home.
Real estate attorneys in West Palm Beach help gear their clients up for a successful buy. Closing a home isn't easy, but with professional support for title insurance matters, zoning, mortgages, and closing statements, companies like Bruce S. Rosenwater & Associates can be reliable assets. Whether you're running into real estate troubles or you're looking for a firm to aid in a smooth transaction, Bruce S. Rosenwater & Associates is ready to assist. Call 561-320-8196 today and see how their 20 years of real estate experience can give you peace of mind, and your future dwelling.