A Foreclosure Defense Lawyer in West Palm Beach Can Help You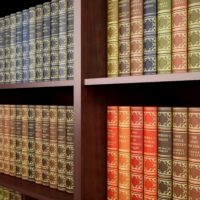 A foreclosure defense lawyer in West Palm Beach is essential when you're facing losing your home. While a lawyer is vital for your home's survival, they can also assist in a number of other ways. For example, the world of foreclosure can be confusing to those who have never been a victim of foreclosure before. This means that there are a plethora of vocabulary words that are unknown. In this article, we'll cover a few of the basic foreclosure terminologies, so that you have a better idea of what is being discussed with your defense lawyer.
5 Words to Know from a Foreclosure Defense Lawyer in West Palm Beach
A few words that you'll want to know are loss mitigation, loan modifications, Deed in Lieu, short sales, and strategic defaults. While a few of these words are self-explanatory, what do they really mean in regards to your home? Many websites throw them around, but unless you understand the definition, you'll be lost in conversation.
Loss Mitigation –The process of which mortgage lenders work with you if you are behind on your loan payments. They may modify the terms of the loan resulting in selling the property to repay, or transferring the deed to the lender.
Loan Modification –A process where the terms of the original mortgage are modified to better assist you, such as an extension of the payment term, or a reduction of the original balance.
Deed in Lieu –You can surrender your property deed to your lender in exchange for being released from your mortgage debt.
Short Sale –The act of selling your home to a third party for less than what you owe to your lender. The exchange is that the lender gets the money from the house and you are released from the property lien.
Strategic Default –This is your decision to stop making the necessary mortgage payments, despite being financially secure enough to pay them. This tends only to happen when the house's value drops significantly, and the money owed on the mortgage is extensively higher.
At Bruce S. Rosenwater & Associates, we understand that the lingo attached to the foreclosure process can be confusing. We do more than just help you secure your future. We'll stick by you and help you understand what your options are. You won't make any decisions without fully knowing what you're in for. The longer you wait to hire a professional foreclosure defense lawyer in West Palm Beach, the harder it will be to control your situation. Call 561-320-8238 today.