West Palm Beach Foreclosure Defense Attorney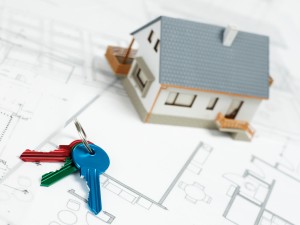 It is every homeowner's worst nightmare. The thought of losing your home can be devastating. Everything you have worked hard to achieve can be suddenly taken away. But it does not need to happen. A West Palm Beach foreclosure defense attorney can protect your rights and provide a series of effective legal options to help save your property from a seizure. The legal team at Bruce S. Rosenwater & Associates understands the complex nature of foreclosure defense in West Palm Beach and is committed to providing the highest level of representation and legal counsel.
There are many responsible homeowners who are unable to pay their mortgage due to a sudden financial catastrophe. The loss of a job, a divorce or mounting medical bills can quickly bring a mountain of debt. The situation can seem hopeless. Fortunately there are several solutions. The first is to contact a foreclosure defense lawyer in West Palm Beach who can effectively protect your rights and look out for your best interests. There are currently several effective legal options available to help homeowners save their property from a foreclosure. Depending on your personal situation, team at Bruce S. Rosenwater & Associates can utilize their experience and expertise in the following areas:
Loss mitigation
Loan modification
Mortgage modification
Short sale
Strategic default
Short payoff
Debt relief
Note negotiation
If you are facing a foreclosure, it is important to take immediate action. A foreclosure will not go away on its own. Many homeowners sit back helplessly because they don't believe there is any hope. The truth is most people do not know their rights when it comes to foreclosure defense. What you do not know, can come back to haunt you. The longer you wait for foreclosure defense in West Palm Beach, the more rights you may lose. Your quality of legal representation also matters. It is important to choose a foreclosure defense attorney in West Palm Beach with a successful track record for protecting the rights of their clients. Bruce S. Rosenwater brings more than 20 years of experience in foreclosure defense law in West Palm Beach to help homeowners maintain their piece of the American Dream. With the right foreclosure defense lawyer on your side, overcoming a foreclosure is always an option. To learn more about the benefits of a foreclosure defense lawyer in West Palm Beach, call the law office of Bruce S. Rosenwater & Associates, P.A. at 561-688-0991 for a consultation.