The 101 on Bankruptcy in West Palm Beach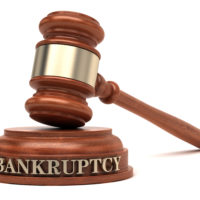 Bankruptcy in West Palm Beach can seem unfair because you've tried everything in your power to avoid it. As much as you tried to save, budget, and sacrifice, bankruptcy is still knocking on your door. While you may have been able to put it off for a while, it's inevitably caught up. Bankruptcy is scaring, and it's confusing as to what to expect. The fear of the unknown is heightened. Fortunately, at Bruce S. Rosewater & Associates, we've dealt with a number of bankruptcy cases. In this article, we'll talk about the basics so that you feel better prepared for the road ahead.
The Whoand Why of Bankruptcy in West Palm Beach
The first step to understanding bankruptcy is knowing who it affects and why. When you're facing the looming financial crisis, it can seem that you're alone. According to USA Today and information from Comet, most Americans are in debt. However, for some individuals, there comes a time where those debts become unpayable. There are certain debts that bankruptcy won't help cover such as taxes, penalties, child support, student loans, or expensive purchases.
Part of what makes bankruptcy so stressful is the numerous calls a day that comes from creditors. Fortunately, when filing, they immediately need to stop calling. There are two types of bankruptcies you can file for, including Chapter 13 and Chapter 7. The simple difference is that Chapter 13 approves a plan where you are able to pay back some of your debts over the course of three to five years. Chapter 7, on the other hand, can collect and sell all of your assets as a way to repay the debt.
If you're filing for bankruptcy in West Palm Beach, there are a few things you can do to make room for success in your future. The first step is to call Bruce S. Rosenwater & Associates. Our firm understands how confusing this process can be, and we also understand the uncertainty and fear. With our diligent and dedicated team, we'll aid you in finding a solution that not only brings relief but also sets you up for future financial success. If you need an experienced firm on your side, contact us at 561-320-8238 today. We know this is stressful and that's precisely why we'll be here every step of the way.