Why Students are Needing to File for Bankruptcy in West Palm Beach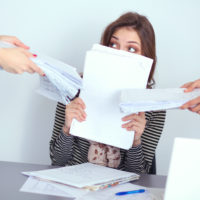 Every year, the cost of college tuition skyrockets to extreme highs, leaving many individuals struggling to make their payments and live their lives. While the majority of people filing for bankruptcy in West Palm Beach were victims of the 2008 financial crisis, it's safe to say they are no longer alone. Universities in the United States average at about $40,000 a year, and according to collected data, there is an outstanding debt of one trillion dollars in collective school debt. Is this increasing the likelihood of young students filing for bankruptcy? Absolutely.
Are There Debt Programs Available for Students Facing Bankruptcy in West Palm Beach?
Fortunately, there are solutions for students facing bankruptcy. While it used to be something that naturally came with the territory, more and more students are beginning to realize that they won't be paying back their loans anytime soon. Some need to file for Chapter 13 Bankruptcy, which allows students to keep their possessions. The student loans can then be transferred into a repayment plan, which can last anywhere from three to five years.
Now, more than ever, there are more options available to help struggling students. If you're one of those individuals, then you'll want to get help as soon as you can. At Bruce S. Rosenwater & Associates, we deal with bankruptcy in West Palm Beach every day. It's no secret that bankruptcy is a difficult phase to go through, but with an expert on your side, we can help set you up for future financial success. Though the road may seem unstable now, experienced advisors like ours can give you a fighting chance. Don't let school debt drag you down. Call 561-320-8238 today. With over 25 years of experience, we're to here for you.