How to Protect Your Property During Divorce: Family Law West Palm Beach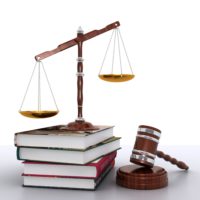 Most couples that need family law in West Palm Beach because of divorce end up needing to dispute the issue of the home. There will need to be a discussion on asset divisions, custody of children, and so much more. However, the home is always a tricky conversation to have. Just because a person qualifies as the primary breadwinner doesn't mean they'll end up getting the house. How is a marital property disputed? What types of things will the court look for?
What Courts Look For in a Property Dispute Regarding Family Law in West Palm Beach
The courts will look at a handful of determining factors including the length of the marriage, each individual's assets, liabilities, as well as who receives custody rights. They will also need to determine the value of the property. How do they do this? The courts will go through the divorcing couple's bank accounts, bonds, stocks, and other assets such as cars, antiques, or fine jewels. To make the process easier and quicker, some couples choose to hire an appraisal expert. However, if there is any disagreement on the number the professional provides, it will be up to the courts to make the final decision.
At Bruce S. Rosenwater & Associates we have years of experience helping divorcing couples keep their property. Family law in West Palm Beach is never an enjoyable experience and it comes with its fair share of difficulties. Fortunately, that's why our team is here. We're highly qualified to handle sensitive situations, especially when dealing with emotions and complicated family dynamics. However, it's crucial that if you feel entitled to your home, you get to keep it. We'll do all we can to aid you in your time of need, for the benefit of you and your family.
If you're in need of family law in West Palm Beach, don't hesitate to reach out to Bruce S. Rosenwater & Associates today. Whether it's a divorce, child support, paternity issues, parenting plans, child custody, or visitation issues, we have the professional experience to fight for your rights as a parent or a spouse. Call us today for a free consultation at 561-320-8238.