What Can a Foreclosure Defense Lawyer Do to Protect My Home?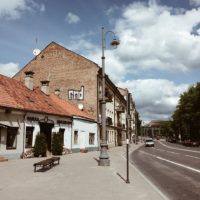 The State of Florida ranks as the top foreclosure state in the nation, with 1 in every 425 properties falling to foreclosure. Many estimates show that these numbers are only growing. When your home is facing foreclosure, you can feel frustrated at the situation, maybe even hopeless. At Bruce S. Rosenwater & Associates, P.A., we think there is always hope to retain your home ownership. With our help, you may be able to successfully fight your foreclosure and keep your home. During a foreclosure, your lender has a legal team fighting for their best interests, shouldn't you have the same? You can count on our team of foreclosure lawyers in West Palm Beach to preserve your best financial interests and home ownership.
The most important thing to remember in the instance of foreclosure is the necessity of swift action. When you receive a notice of foreclosure, the wheels are already in motion. If you take
no action, you can lose your home in just a few short months. The key to successful foreclosure defense is to act as quickly as possible. At Bruce S. Rosenwater & Associates, P.A., our foreclosure lawyers in West Palm Beach are here to help. We can assist you in your foreclosure defense, providing legal assistance and guidance along the way. There are many paths you can take in foreclosure defense, and the sooner you act the more opportunities you'll have.
A foreclosure defense lawyer in West Palm Beach from our team at Bruce S. Rosenwater & Associates, P.A. will work towards sustaining your home ownership. We can take a variety of approaches to defending your home ownership, such as:
Mortgage Modification
Debt Relief
Note Negotiation
Short Payoff
Short Sale
Loss Mitigation
There are a myriad of other opportunities you can take in your foreclosure fight. Choosing the right legal approach will depend on your delinquency, your financial means and your goals. For example, if home retention is not your first priority, but rather defense of your financial investment, a short sale or short payoff may help. If you're ready to defend your home ownership, a bankruptcy may be able to help. In many bankruptcies, homes are non-negotiable assets. This means that you may be able to retain home ownership while stopping the foreclosure.
There are many routes you can take to defend against a foreclosure, but the most important thing is that you begin to seek defense right away. Whether you've already received a notice of foreclosure or you sense you'll be facing one soon, the right legal assistance is imperative. Our foreclosure lawyers at Bruce S. Rosenwater & Associates, P.A. are ready to help you retain home ownership. To learn about all of your foreclosure defense opportunities, call 561-688-0991 to schedule your personalized consultation.