What's the Secret to Successful Real Estate Development in West Palm Beach?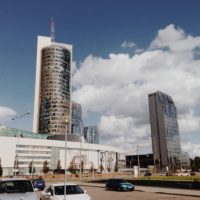 When you're pursuing real estate investments, you want to be sure you're doing everything in your power to ensure your success. This may include working with the most aggressive real estate agents and banking assistance. But, did you know there's another aspect of your real estate pursuits that can be improved? When you're seeking successful real estate development in West Palm Beach, it's vital to have all of the best assistance possible. Luckily, our team of real estate attorneys at Bruce S. Rosenwater & Associates, P.A. can help. With our legal knowledge and guidance, you can find yourself in real estate success.
When most people think about real estate, they consider buying a home for their family. Even buying a home can be an incredibly complex process in regards to loan applications, closing processes and legal red tape. Hiring knowledgeable real estate attorneys in West Palm Beach can help ease the real estate development processes. It's a useful approach for residential real estate closings, and an absolute necessity when working with commercial and investment properties. With the right legal assistance, you can work to reduce any complications that can delay your business and incur major costs. Instead, a real estate attorney from our team at Bruce S. Rosenwater & Associates, P.A. can help.
There are many complex aspects of real estate development in West Palm Beach, and all too often these complications arise without any warning. When you work with a real estate attorney from our team, you'll have a knowledgeable legal professional on your side. We can help you understand challenges which may arise well before they've come to fruition, giving you the upper hand in your real estate development. Our assistance includes a wide range of situations, including:
Closings
Property Disputes
Condo and Homeowner's Association Issues
Deeds
Mortgages
Closing Statements
Land Use
Zoning
These are just a few of the situations we can ease with our real estate knowledge. With our assistance, you can pursue your real estate success with as few complications and frustrations as possible. Chances are, your buyer or seller has an attorney on their side, shouldn't you?
When you get to the core of it, all real estate transactions are just two different parties agreeing to a legally and financially binding contract. Signing such a major contract without a knowledgeable attorney advising your success is a recipe for failure. If you're considering entering into real estate development in West Palm Beach, we encourage you to give our attorneys a call at 561-688-0991 to learn how we may be able to help.