How Can Foreclosure Lawyers Fight for Your Home?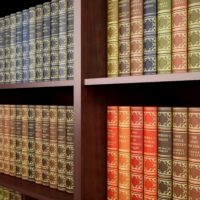 Have you been served a foreclosure notice? It's a piece of paper nobody wants to receive, but unfortunately 1 in every 425 Florida homes falls into foreclosure. In fact, Florida has been designated as the top foreclosure state in the nation. With foreclosures so abundant around the Sunshine State, many homeowners are facing the fear of losing their home. The trick to keeping your home is to take swift action once the threat of foreclosure is looming. If you've already received a foreclosure notice, you can lose your home within 120 days if you take no action. Don't let your home slip away. Trust in our team of foreclosure lawyers in West Palm Beach to help you keep your home!
At Bruce S. Rosenwater & Associates, P.A., we're focused on helping homeowners maintain their ownership. The sooner you begin taking actions to defend a foreclosure, the more options you'll have towards solutions. There are always different options available in the event of foreclosure, but if you continue to wait your options will dwindle. Our foreclosure lawyers in West Palm Beach understand the numerous paths that you can take to find a solution to your predicament. Homeowners find success through different means such as:
Loss Mitigation
Loan Modification
Short Payoff
Deed in Lieu
Short Sale
Strategic Default
When homeowners fight a foreclosure with the assistance of our lawyers, they can rest assured that they'll be receiving the most dedicated legal assistance throughout the process. We can help you determine the best course of action to take in the event of foreclosure, keeping your best interests at the forefront of our actions.
One of the most effective solutions to avoid foreclosure is to file bankruptcy. Our bankruptcy lawyers in West Palm Beach understand the benefits that bankruptcy can bring. In many instances, filing for bankruptcy can slow or even completely pause the foreclosure process. Florida laws can help prevent your home from becoming a negotiable asset in bankruptcy proceedings, meaning that you may be able to halt your foreclosure entirely through the financial restructuring and debt relief that bankruptcy can offer. Whether you file Chapter 7 or Chapter 13 bankruptcy, our bankruptcy lawyers in West Palm Beach can help you through the process.
Determining the best course of action to take when facing foreclosure can be difficult. A foreclosure can be challenging to face, but with the right legal assistance you may be able to find your way out of the situation. Home is where the heart is, and with our help you can keep your family right where they belong- at home. If you've received a notice of foreclosure, or if you fear one is imminent, don't hesitate to call our lawyers. Call us today at 561-688-0991 to schedule your free initial consultation.