When is a Foreclosure Defense Lawyer in West Palm Beach Needed?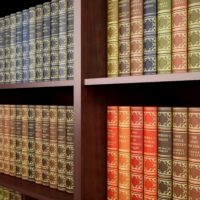 Foreclosure is something no one has ever wanted to experience. If you are interested in fighting the foreclosure in court, you may need a foreclosure defense lawyer in West Palm Beach to get the best results. With a strong defense, you have a higher chance of beating the case when you have one of our professionals on your side. Below are a few predicaments you will want to have a defense lawyer handy for.
If you have a defense prepared and you are fighting to keep your house, a lawyer will aid. When you go against the court in a case of foreclosure, you will want a professional attorney on your side to help. Because every foreclosure is different, you will want an attorney who knows how to prepare the right documents and defend you, even if you are against the ropes.

If you are an active military man or woman, you are entitled to protections against foreclosing your home. Not to mention, you have rights to the Service Members Civil Relief Act that requires the court to receive a waiver from you before foreclosing the home. A lawyer can provide the right information and defend you.

If you are trying to receive a loan modification, a lawyer can speed up the process. Many times, banks will stall your loan. However, our defense attorneys can help you get the modification and better results that you would on your own.
If you are interested in using a foreclosure defense lawyer in West Palm Beach, please contact us at (561) 246-6945 to schedule your consultation. The quicker you act, the better options you will have moving forward in your situation. Don't wait too long and lose your home, reclaim your rights with Bruce S. Rosenwater.