How Should I Handle a Property Dispute in West Palm Beach?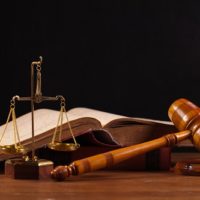 When it comes to property disputes, dissecting the problem can get messy. Therefore, you should bring in a professional attorney to help you deal with these problems. Real estate contracts are difficult to understand, and if there was not a full disclosure in the beginning of the contract, significant problems can arise between the buyer and seller or tenant and owner. If this sounds like your situation, our lawyers at Bruce S. Rosenwater & Associates, P.A. can provide you with proper defense to make sure your real estate interests are handled with care.
Whatever the problem is, we can assist. We have experience dealing with real estate contracts, a condominium association, a disagreement regarding transactions, and more! Whether it is residential property or commercial property, we have the knowledge to provide effective solutions for any dispute. We have solved the following property disputes in West Palm Beach:
Condominiums and home owner association issues
Evictions
Deeds
Title Insurance
Zoning
Land use
And more!
Of course, using an attorney as the first call of action for a property dispute in West Palm Beach is not always the best idea. But if you and your neighbor, homeowner, tenant, or lender cannot solve the problem peacefully with paperwork, it might be smart to call in reinforcements. People can get very rude and nasty in property disputes. This can lead to problems of their own, which is what you want to avoid.
Our attorneys can help you resolve the issue, with you getting emotionally involved. You no longer must be concerned with what will happen next. We make sure our attorney will keep you informed on the dispute, so you can focus on your daily matters. Call our offices now at (561) 246-6945 to speak one on one with one of our attorneys.