Is Bankruptcy in West Palm Beach Right for Me?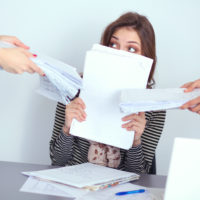 Many people view bankruptcy in West Palm Beach as a death sentence. However, there are plenty of benefits to filing bankruptcy, and you can bounce back from it if you take the right steps. With one of our bankruptcy lawyers from Bruce S. Rosenwater & Associates, P.A., we can lead you in the right direction. Because bankruptcy is so complicated, we will help you choose the right option and lead you through the paperwork. Bankruptcy in West Palm Beach is simply a new start at your financial life. By using the following steps, you can live a debt free life
Begin budgeting: By setting realistic boundaries on your spending, you will understand the money that can and can't be spent. This can help you make smart decisions moving forward.

Increase the cash you use: Taking advantage of the money you have rather than using your credit to take advantage of it, you will get use to spending what you must and saving the rest.

Make sure all your bills are paid on time: This will make sure there are no bouncing checks or overdrafts effecting your credit in a negative way.

Observe your credit report regularly: monitoring your credit report can help you take control of your finances and make better decisions moving forward. When you see what results in negative effects, you can do better to avoid those decisions.
If you are interested in learning more about bankruptcy in West Palm Beach, it is important to speak with a bankruptcy lawyer who can help counsel you. You can reach our bankruptcy lawyers at (561) 246-6945 and receive your free consultation. Bruce S. Rosenwater & Associates is a law firm you can depend on for life!