Where Can I Receive Professional Family Law in West Palm Beach?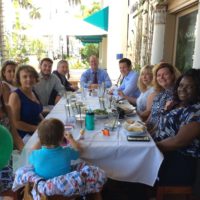 When it comes to family law in West Palm Beach, you will want to hire the best legal representative to handle disputes peacefully and efficiently. At Bruce S. Rosenwater & Associates, P.A. we defend our clients and understand their role as a parent and spouse as we engage with them. Whatever our client is going through, we make sure to listen and provide care and sensitivity to help them get the best results. Once we understand the problem, we work hard to get the rights our clients deserve!
Our services span everywhere, so we can help anyone and everyone. We know there is nothing easy about handling familial disputes for you, your spouse, or your child. We act for you, so you don't have to. Instead of going head to head with your spouse, we step in to help you relieve any stress that has been brought into your life due to the problems. We focus on and provide all the following services:
Divorce
Uncontested Divorce
Child Support
Parenting Plans
Enforcement & Modification
Paternity
Child Custody
Alimony
VisitationPrenuptial Agreements
And more!
We understand that our clients call for us when times are rough. We make it our goal to make sure we only aid rather than further discomfort. Instead of treating you and your family matters like another case, we treat you like individuals. Other law firms try to stay distanced from the problem. We know that the help you requires someone who can listen and step in for a settled dispute.
If you are interested in learning more about our services concerning family law in West Palm Beach, call us now at (561) 246-6945.