Should I Use an Attorney with My Real Estate Development in West Palm Beach?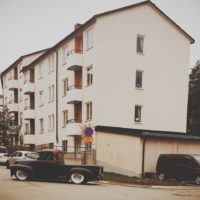 Whether you are looking to buy or sell a home, it is important to have someone on your side who can assist with the paper work and much more. Whether you are preparing a home purchase contract or filling one out, a legitimate attorney can help you with real estate development in West Palm Beach. Many people don't know what they are getting into when they begin the process of real estate. To make the right decisions, it would be helpful to have a lawyer available to help with the process.
There is so much paperwork associated with real estate that can become confusing for someone who has never done it before. Our lawyers at Bruce S. Rosenwater & Associates have done this many times and can quickly get you through the process without trouble. There are many transactions included in the process of buying or selling a home. Those include, hiring house inspectors, negotiating repairs and who is responsible for them, and keeping a strong connection between the buyers and seller.
While this may seem easy for anyone to say, these actions take time and experience to complete properly. So, if you don't plan to put your life on stop to finish your real estate decisions, you should consider contacting a real estate attorney to make the process easier. At Bruce S. Rosenwater & Associates, we have experience with the following list:
Closings,
Title Insurance
Real Estate Investments
Real Estate Development
Property Disputes
Condominiums and Homeowners Associations Issues
Land Use
Zoning
Deeds
Mortgages
Closing Statements
Evictions
And More!
If you are interested in receiving help with real estate development in West Palm Beach, call us at (561) 246-6945 for a free consultation. One of our team members will get you in as soon as possible to speak one on one with an experienced attorney.