Where Can I Find the Best Real Estate Attorneys in West Palm Beach?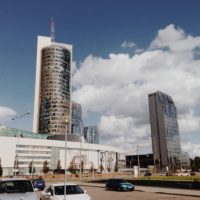 When it comes to finding the best real estate attorneys in West Palm Beach, you will want to make sure they are problem solvers who are on your side. Whether you need assistance with keeping your house with foreclosure defense, purchasing residential property, purchasing commercial property, and handling any real estate problems, Bruce S. Rosenwater & Associates, P.A. is here to help you. Our experience and expertise in the real estate world and protecting our clients.
Hire an attorney today!
If you are going through a foreclosure, the worst thing you can do is to wait until the last minute to take action. The sooner you act to defend the foreclosure, the more options will be available to you! When you have more options, you will also have great control over the entire situation. While being served with foreclosure may seem like a tragic event, at Bruce S. Rosenwater & Associates, P.A., we can defend your foreclosure and much more!
Loss mitigation
Loan modification
Strategic default
Deed in lieuShort sale
Short payoffDebt relief
Note negotiation
Mortgage modification
When it comes to any other real estate deal including purchases, you will want a real estate attorney to look over any paperwork before you sign the contracts. We pride our firm on being trustworthy and diligent with any work we produce. There is no job too big or small for our attorneys.
Closings
Title insurance
Real estate investments
Real estate development
Property disputes
Home Owners Association Issues
Evictions
Zoning
And More!
If you are interested in working for the best real estate attorneys in West Palm Beach, call us at (561) 320-8173 to speak with one of our real estate professionals. We can provide you with a free consultation regarding your situation and our services!