Why Should I Consider a Lawyer When Dealing with Family Law West Palm Beach?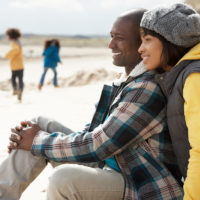 We know family business is often complicated due to the emotions involved and the sensitive dynamics among both sides of the argument. At Bruce S. Rosenwater & Associates, P.A., we are experienced in providing sensitive legal representation for every family that comes to us for assistance. Whether you are a parent, spouse, or both, we are here to help in any way possible. Benefits of hiring us for family law in West Palm Beach include the following:
We are knowledgeable of family law and all the loopholes involved for a beneficial case. Because we experience working with other families, we have experience working many different cases. Every family is different however, our experienced family lawyers try unique approaches moving forward to deal with every problem specifically.

We can increase your chances in winning your case. While many people attempt to defend themselves in family court, or opt out for a public defender, our knowledgeable and experienced lawyers are the best options for a winning case.

We offer emotional support and counselling for all our clients throughout the entire process. We know getting the law involved is nothing anyone ever prepared for. This creates a situation that can lead to high emotional troubles and stress levels. While other law firms may only offer legal assistance, we are here to provide emotional and moral support. If we think the situation is too heated, we may include a counselor to dilute the situation.
If you are interested in having a peaceful and effective case, Bruce S. Rosenwater & Associates can help you with any case involved in Family Law in West Palm Beach. You can contact us at (561) 320-8173 for a free consultation with any of our professional lawyers!