How Can I Benefit from Using Bankruptcy Lawyers in West Palm Beach?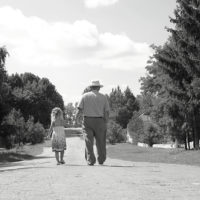 There are many benefits of using our bankruptcy lawyers in West Palm Beach. However, one of our most popular services includes helping determining the best type of bankruptcy is right for you. Because filing for bankruptcy is a complicated process, we can help make everything simpler by explaining the process and providing options available for all our clients. For most individuals, their choices stand between chapter 7 and chapter 13. Depending on each situation, there are different pros and cons to both options.
What are the Differences Between the Two Bankruptcy Options?
Chapter 7 bankruptcy is specifically for those interested in liquidation of their assets to pay off their debt owed to creditors. However, when dealing with consumers under chapter 7 bankruptcy, there aren't many assets that have a high equity compared to businesses who file. So, if you are consumer looking to file chapter 7 bankruptcy, there will be little loss of assets and the ability to eliminate their debt over the years. Those who are most eligible for chapter 7 bankruptcy includes those with little to no disposable income.
Chapter 13 bankruptcy is specifically for individuals who owe money to specific creditors rather than all their creditors. When you file for chapter 13 bankruptcy, the balances are fixed at the time of filing and there will be no added interest so it is easier to get back on top on debt. The same goes for individuals who are homeowners and need a little help so they can stay in their homes.
Now that we have covered the basics for both chapters of bankruptcy, we hope to continue helping you on your journey through bankruptcy in West Palm Beach. By calling us at (561) 320-8173 we can provide you with a free consultation regarding your situation and our services. We encourage everyone to take advantage of it!