Do You Need a Foreclosure Defense Lawyer?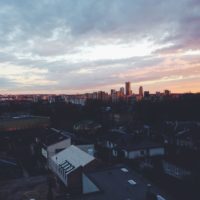 While the overwhelming housing bubble burst has started to slow, there are still many foreclosures happening throughout the state. In fact, Florida is one of the top foreclosure states, with 1 in every 408 homeowners receiving notice of foreclosure. With homeowners throughout the area still facing the threat of foreclosure, the need
for foreclosure defense is still prominent. If you're seeking the help of a foreclosure defense lawyer in West Palm Beach, it's time to call our team of dedicated attorneys at Bruce S. Rosenwater & Associates, P.A. With our help, you can work towards the most effective foreclosure defense possible, preserving your assets, your finances and your home if desired. Foreclosure defense can seem intimidating, but with a foreclosure defense lawyer in West Palm Beach from our team on your side, you can rest assured in the quality of your foreclosure defense.
There are many components that work into effective foreclosure defense. First, your attorney should take the time to consider your financial needs and goals. There are different paths you can take when you're faced with the possibility of foreclosure. First, you may consider defending against the foreclosure altogether. There are several options you can take to avoid the financial impact of foreclosure, including:
Loss Mitigation
Short Payoff
Debt Relief
Deed in Lieu
Strategic Default
Short Sale
These options for foreclosure defense are ideal for individuals looking to stave off the financial impacts of foreclosure. You may forfeit your home, but in exchange for minimal to nonexistent impacts on your credit and financial abilities. You can essentially wipe your hands clean and start over. If you'd prefer to fight for retention of home ownership, our attorneys can help you determine which path is the best towards your goals. You may be able to modify your existing mortgage, or even reformat your debts through bankruptcy declarations. You can work with our bankruptcy lawyers in West Palm Beach to pursue a bankruptcy declaration that helps relieve some of the financial issues which may have pushed you towards foreclosure.
Foreclosure defense is all about finding your best route out from the situation you've found yourself in. While it's important to take the time to consider your best approach towards foreclosure, it's important to find legal counsel quickly to ensure you fight foreclosure in a timely manner. If you've received a notice of foreclosure, or if you know that one will be coming soon, we encourage you to consult with a foreclosure defense lawyer from our team. We can help you determine your best course of action, then help you through your solutions. To get started, please call our office at 561-688-0991.