Should I Declare Bankruptcy?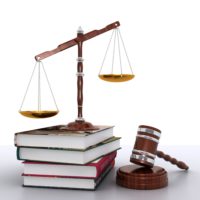 What do Mike Tyson, Larry King, MC Hammer, Cyndi Lauper and 50 Cent all have in common? All of these rappers, actors, singers, journalists and working professionals have filed for bankruptcy at one point or another. If bankruptcy is one way celebrities handle their painfully overwhelming debts, you may find yourself wondering if declaring bankruptcy in West Palm Beach can work for you. At Bruce S. Rosenwater & Associates, P.A., we know that bankruptcy isn't just for celebrities. Everyday folks all throughout West Palm Beach can benefit from bankruptcy, finding their path to renewed financial freedom. If your debts have simply become more than you could ever conceivably handle, then it's time to consider seeking help from one of the most dedicated bankruptcy law firms in
West Palm Beach. Bankruptcy may be your lifeline out from the sea of debt you're currently drowning within, and at Bruce S. Rosenwater & Associates, P.A. we can help you find your way out from these troubled waters.
Bankruptcy is a wonderful solution for many people who have become overwhelmed with debt, but it's important to determine whether or not it's your best option. Our lawyers at Bruce S. Rosenwater & Associates, P.A. take a personalized approach to our bankruptcy assistance. Before we proceed with your bankruptcy in West Palm Beach, we'll help you assess your current financial situation. For some people, to declare bankruptcy is a great fit, but for others this is not their best financial option. Our team can help you understand which financial solutions are the best fit for your challenges and goals, and we'll be upfront about the benefits bankruptcy may bring you.
When people consider filing for bankruptcy in West Palm Beach, the first thing they consider is how it can benefit them. There are many benefits to declaring bankruptcy. Depending on the type of bankruptcy you seek, your unsecured debts can be greatly reduced or entirely eliminated. For example, Chapter 7 bankruptcy can liquidate debts such as credit card bills. Chapter 13 bankruptcy can refinance existing debts into affordable payment schedules that often include lower balances than what was initially owed. No matter which path you take with your bankruptcy in West Palm Beach, you can rest assured that you'll be pursuing a fresh financial start. Don't let debt cloud your future, call our lawyers at 561-688-0991 to learn how bankruptcy may be able to help you.