What Steps can Foreclosure Lawyers Take in Your Defense?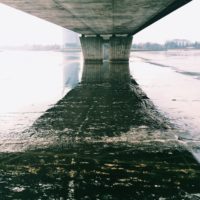 There are many different homes that people all throughout West Palm Beach call their own. But sadly, there are many different reasons that people fall into the troubles of foreclosure. Tax problems, debts and unpaid mortgages can cause homes to slip out from the possession of families all around the area. At Bruce S. Rosenwater & Associates, P.A., we know how frustrating and terrifying a foreclosure can seem. But, we also know that with the proper actions, the threat of foreclosure may fall away, allowing for retention of home ownership or financial control. But, fighting foreclosure on your own can seem daunting. If you're facing foreclosure, we invite you to learn how our foreclosure lawyers in West Palm Beach may be able to help you and your family. Home ownership is a wonderfully rewarding gift, and it's our mission to help homeowners defend their rights.
There are many different ways that a foreclosure defense lawyer in West Palm Beach can provide assistance for those facing foreclosure. While each case is unique to the individual and the home, there are some popular paths out from the threat of foreclosure. Before taking legal action, our attorneys can help you understand which approach may be your best bet. For example, if you are more concerned with maintaining your best financial standing possible, you may find it most prudent to let your property go, but preserve your finances in the process. If retaining home ownership is your main goal, then other avenues may help. Our knowledgeable foreclosure lawyers in West Palm Beach can help you understand your individualized opportunities for foreclosure defense.
Fighting foreclosure often involves fighting your lender, and this fight is made much easier with the right help from a foreclosure defense lawyer in West Palm Beach. Along with providing guidance, our team at Bruce S. Rosenwater & Associates, P.A. can provide vital legal support for negotiations, trials and any other situations surrounding your foreclosure defense. Some of our more popular methods of addressing foreclosure include:
Loss Mitigation
Strategic Default
Short Sale
Bankruptcy
Mortgage Modification
Short Payoff
Deed in Lieu
The specific path you take to fight foreclosure will depend on your situation, your finances and your future goals. But you can rest easy knowing that our team at Bruce S. Rosenwater & Associates, P.A. will fight to pursue your best interests throughout all aspects of your foreclosure defense. There's no need to face the threat of foreclosure all alone. Enlist the legal assistance that's waiting to help you succeed, call 561-688-0991 to schedule your consultation.