5 Tips for Successful Real Estate Development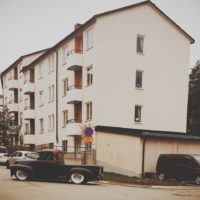 Some people choose to pour their investments into the stock market, crossing their fingers that everything goes well. Others prefer to pursue financial ventures through more tangible assets. Whether you're purchasing an investment property, a property for your business or a condominium, you're going to need legal assistance to ensure everything goes smoothly. At Bruce S. Rosenwater & Associates, P.A., we're here to help. Real estate transactions, especially large scale real estate development in West Palm Beach, can quickly grow complex. This is why it's so important to consult with commercial real estate attorneys in West Palm Beach to avoid as many pitfalls as possible. If you're ready to make the most of your real estate development, consider our top tips for success:
Location is everything. Whether you're purchasing a home or a business property, location is the name of the game. But, location is more than just a good view or business area. You need to make sure your location is properly zoned for the type of operations you'll be offering.
Make contracts. If you're entering into a real estate venture with an associate or even a family member, it's important to create contracts. This is because down the road, hiccups here and there can become costly. If changes need to be made or if one party attempts to dismiss their responsibilities, contracts ensure these issues don't happen.
Bring backup. When you're investing large amounts of your time and money into a project such as real estate development, it's important to protect your investments. Working with our commercial real estate attorneys in West Palm Beach during critical moments such as closings, property disputes and any other steps of your development can help protect your best interests.
Don't forget the title insurance. Title insurance is paramount for both commercial and residential real estate transactions. Title insurance helps recoup lost funds should a deal go south due to complications from the seller's end. Don't leave your investments to chance, make sure to consult with our attorneys in regards to the proper title insurance.
Apply for proper construction permits. If you're planning on performing any level of construction on your new property, check to make sure that you're using the proper permits. Failing to apply for the right permits can spell disaster for your investments and real estate.
When things run smoothly, real estate development in West Palm Beach can be a win-win for all parties involved. But, you need to ensure that you're taking every precaution and utilizing the proper assistance to solidify your potential for success. If you are pursuing real estate development of any scope, we encourage you to discover how our team at Bruce S. Rosenwater & Associates, P.A. can help. Call 561-688-0991 to schedule your consolation.