How Can Foreclosure Lawyers Help Me?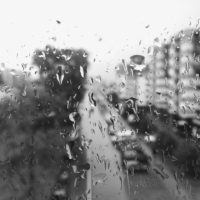 Foreclosure can be a terrifying prospect, but it doesn't mean the end
of the road by any means. Maybe you're already holding a notice of foreclosure in your hand, or maybe you know it'll only be a matter of time before you receive a notice of foreclosure. What's the first thing that you do when you're facing foreclosure? A foreclosure is a challenging combination of financial ramifications and legal actions, so finding help can seem a little challenging. At Bruce S. Rosenwater & Associates, P.A., we're here to help many homeowners fight foreclosure. If you're facing foreclosure, working with a foreclosure defense lawyer in West Palm Beach may prove beneficial to your situation. In fact, with the right help from our dedicated real estate attorneys in West Palm Beach, you may be able to avoid the foreclosure altogether. Each situation is different, but we're committed to providing the best help possible.
Each homeowner facing foreclosure has come to this point from different factors. Of course, the most common reasoning is financial. Have you experienced a job loss that's made it impossible to make your mortgage payments? Has your mortgage simply become unaffordable with high interest rates from before the housing bubble burst? Whatever the financial cause of your foreclosure, you need professional assistance if you're going to remedy the situations. At Bruce S. Rosenwater & Associates, P.A., a foreclosure defense lawyer in West Palm Beach from our team can help you defend your home ownership with different financial avenues. One common method for retaining home ownership is declaring bankruptcy. This is because bankruptcy can discharge many unsecured debts, making mortgages more manageable. Chapter 13 bankruptcy's financial restructuring may even help rewrite your existing mortgage. In Chapter 7 bankruptcy, Florida's Homestead Exemption may be able to help you retain home ownership even after expunging many debts.
Our real estate attorneys in West Palm Beach can help fight foreclosure with other methods as well, depending on your situations and your goals. If you're ready to break free from your mortgage without the negative effects of foreclosure, then other methods such as short sale, loss mitigation and short payoffs may be ideal. Your specific foreclosure solutions will depend on your particular circumstances and the outcomes you're seeking. But, rest assured with our real estate attorneys on your side, you'll have every opportunity for success fully pursued. Don't fight foreclosure alone. Call our attorneys at 561-688-0991 to learn how we may be able to help.